Description
Self Tanning Mousse
Our new 2023 Formula for all of our self tan mousse products is here!  Rapid means fast.  With our new rapid technology you'll be showering 1-4 hours after use for an incredible deep, dark tan from our new self tanning mousse!  BaliTan Caramel kissed is a Neutral Deep Brown Based self tan mousse that provides a deep dark tan in as little as 1-4 hours.
Within minutes of applying your BaliTan tan mousse you will notice a significant tan difference that will increase in darkness for at least another 2-3 hours!  We've combined the perfect balance of Violet and Caramel colors to formulate a product that compliments all skin tones for the best self tan mousse products on the market.  All of our products ship with the best quality self tan foam application mitt made, so expect quality in everything purchased from BaliTan brands.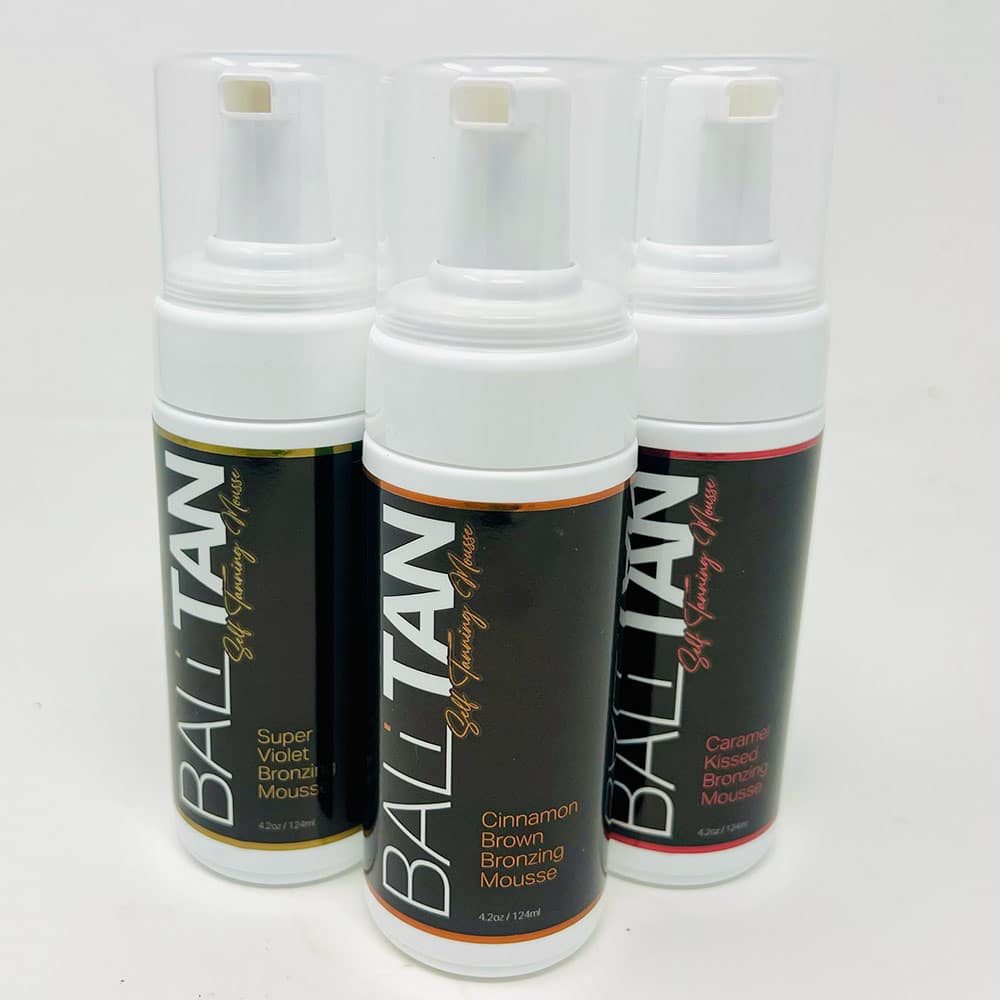 Tanning Foam
Using proven skin moisturizing extracts not only will you'll  achieve the best possible most natural deep dark tanning mousse, Rapid Caramel is a treat for you skin!  We've included Meadowfoam Oil, Black Elderflower, and a Vitamin Fusion  of vitamins A through E in Rapid CV airbrush tan mousse.
Self Tan Mousse
This formula is ultra hydrating so it will even out dry spots of skin while it tans the skin.  What does this mean?  Simply put, you will not have areas of color variation due to dry skin spots like with other airbrush tan solution for sale.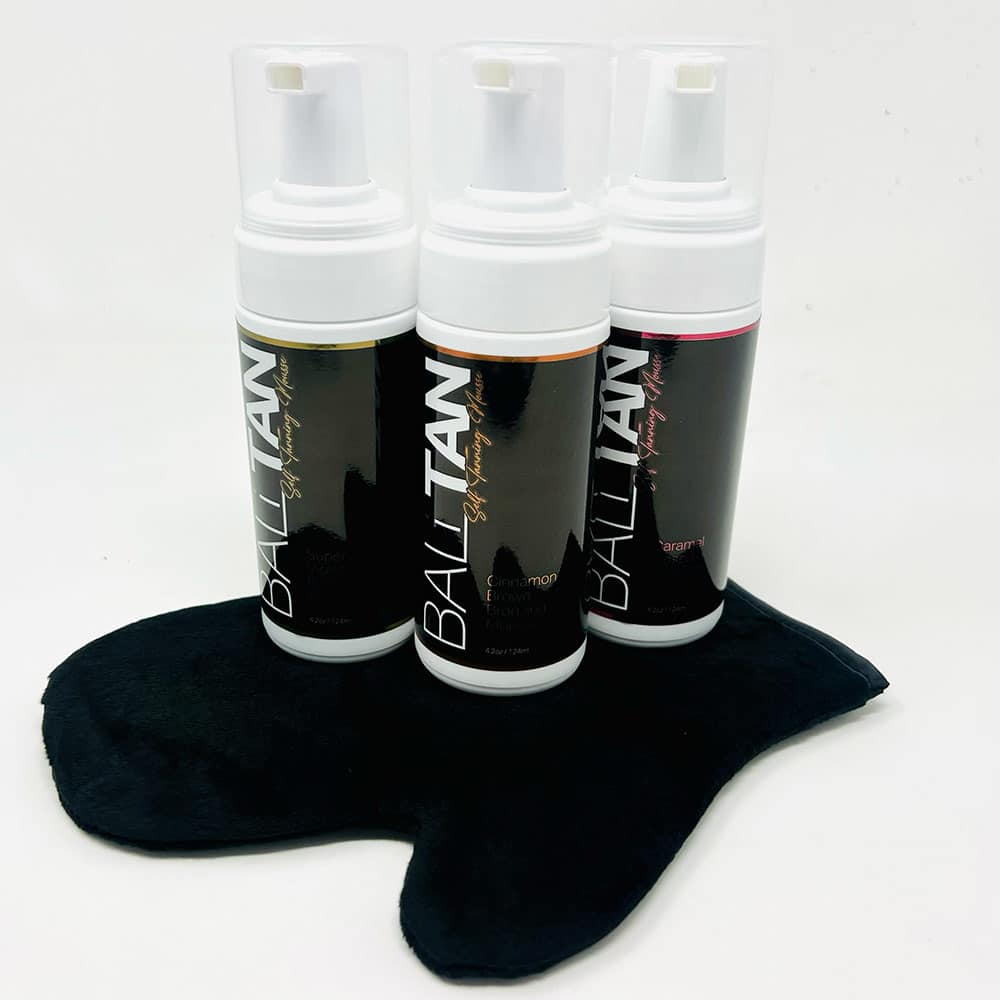 Dark Tanning Mousse
If you're searching for a fast acting dark self tanning mousse, this may be it.  BaliTan Caramel Kissed Dark Tanning Mousse provides a deep, dark natural tan combining the undertones of caramel and violet for a realistic rapid tan.  With rapid tan technology your tan will start to develop instantly and deepen over the next 2-3 hours.
best self tan foam
Showing is possible within 1 hour of application and the dark sunless tan mousse for sale will continue to tan with time up to 3 hours.  Be sure to checkout our full tanning mousse selection by visiting that section of our website.  Here you will find a full selection of the best tanning mousse for sale including self tan mousse products.