Description
Apollo Mini Mist Pro Spray Tan Machine
The Mini-Mist PRO spray tan machine by Apollo sprayers is ideal for any entry level technician, a small volume salon or mobile business and for those who plan to offer services to their friends and family. The Mini-Mist PRO Airbrush tan machine is lightweight and easy to transport with its ergonomically designed handle and the built-in docking station keeps your mist applicator safe and secure when not in use.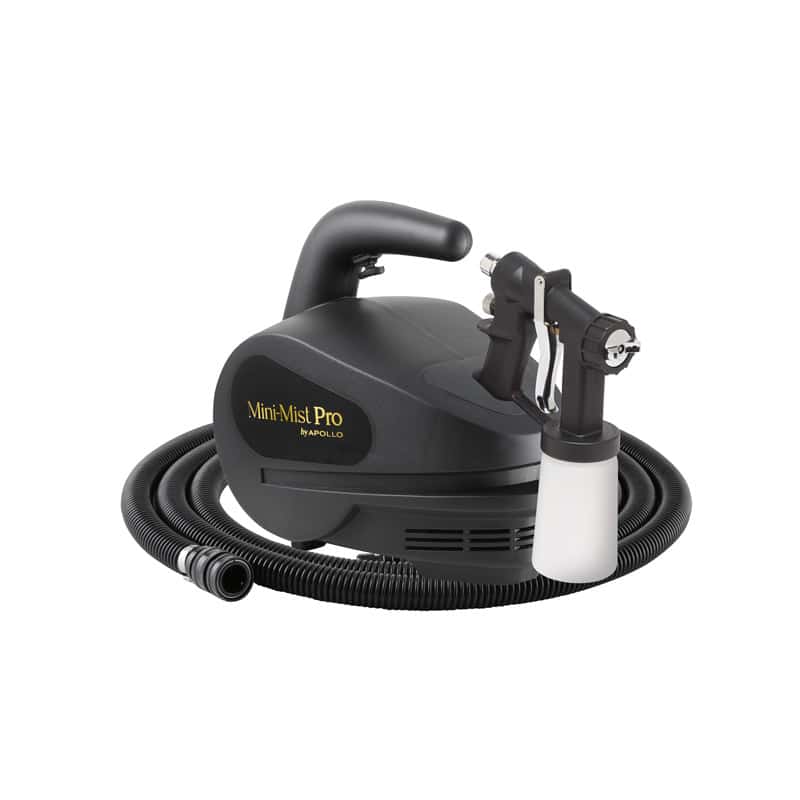 Apollo Mini-Mist PRO Airbrush tan machine 
T6000 Mist Applicator
8oz (250cc) bottom fed cup for multiple tanning sessions
No "O" rings for easy cleanup
Lightweight composite design for less operator fatigue on this mini airbrush tan machine
Exclusive nozzle design for maximum atomization and minimal overspray
3 adjustable fan patterns (vertical, horizontal and round) for optimum coverage
10' Ultra-Flex™ Air Hose
Smaller diameter for reduced operator fatigue
Lightweight alloy Quick-Connect hose ends\
1-Year Limited Warranty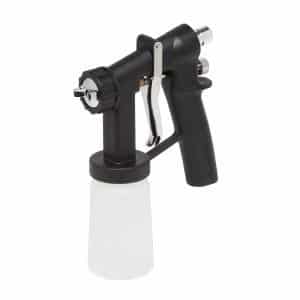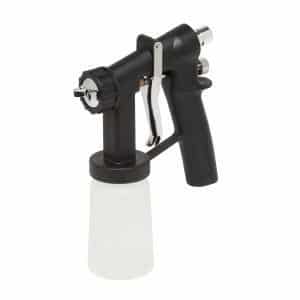 Spray tan machines for sale
Here at Spraytan.com we have the best selection of  spray tan machine offerings on the planet.  If you are looking for the best gun for your spray tan solution and airbrush tanning solution, our selection and prices cannot be beat! Find low cost mobile airbrush tanning machines as well as high end salon quality spray tan machines for sale that can handle large volume load.  Our spray tan machine selection will provide you options from as low as $300 all the way up to $1600.00 for top of the line airbrush tan machines.  Some options include the Apollo Mighty mist, Apollo Mini Mist and the Apollo Whisper Mist spray tanning machine.