Description
Whisper Mist Airbrush Tanning Machine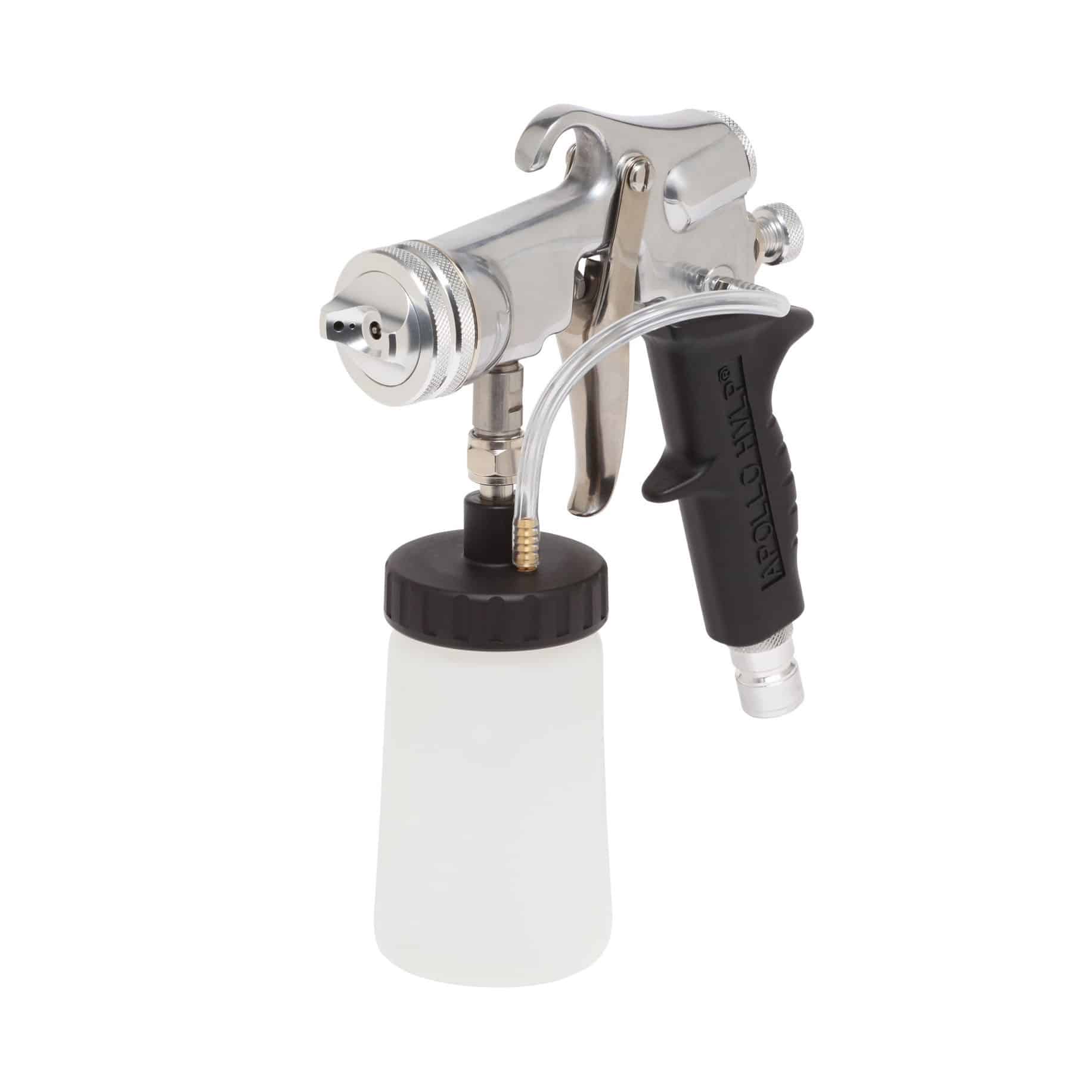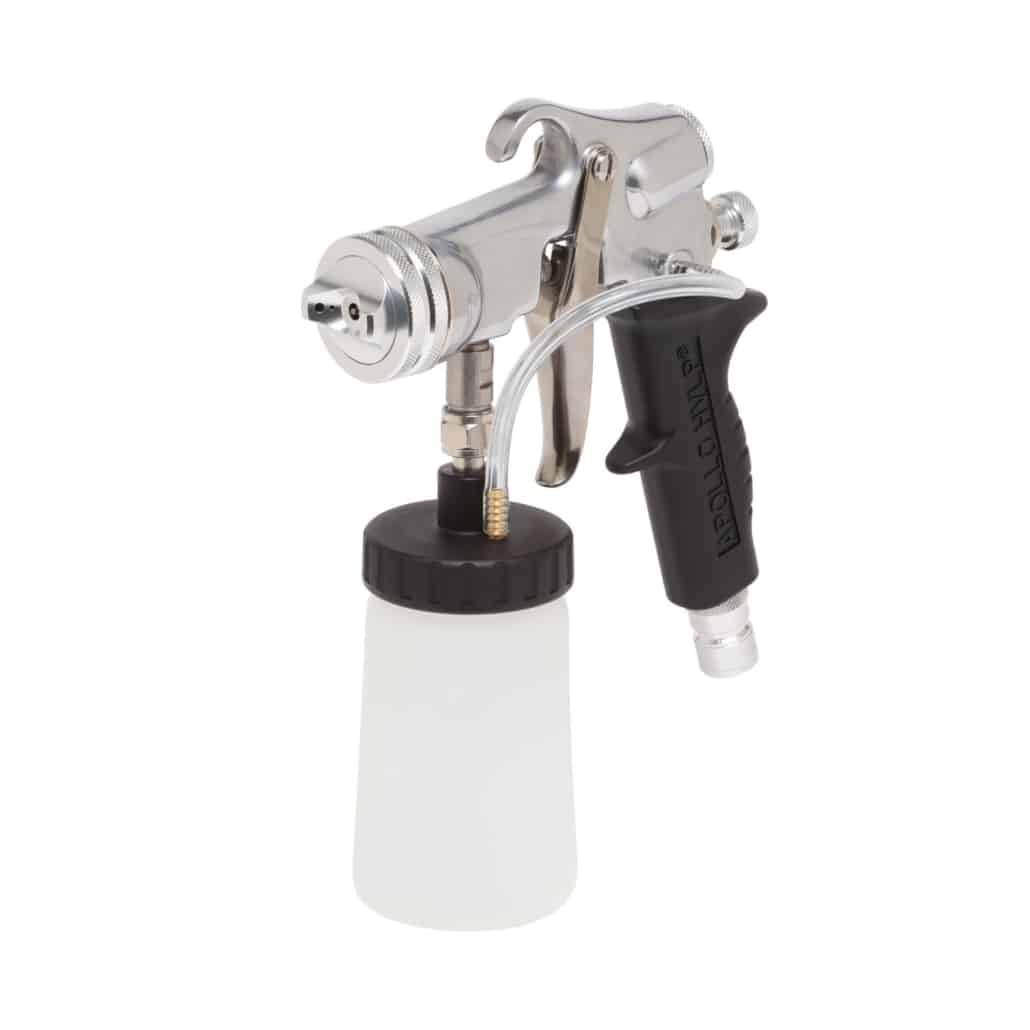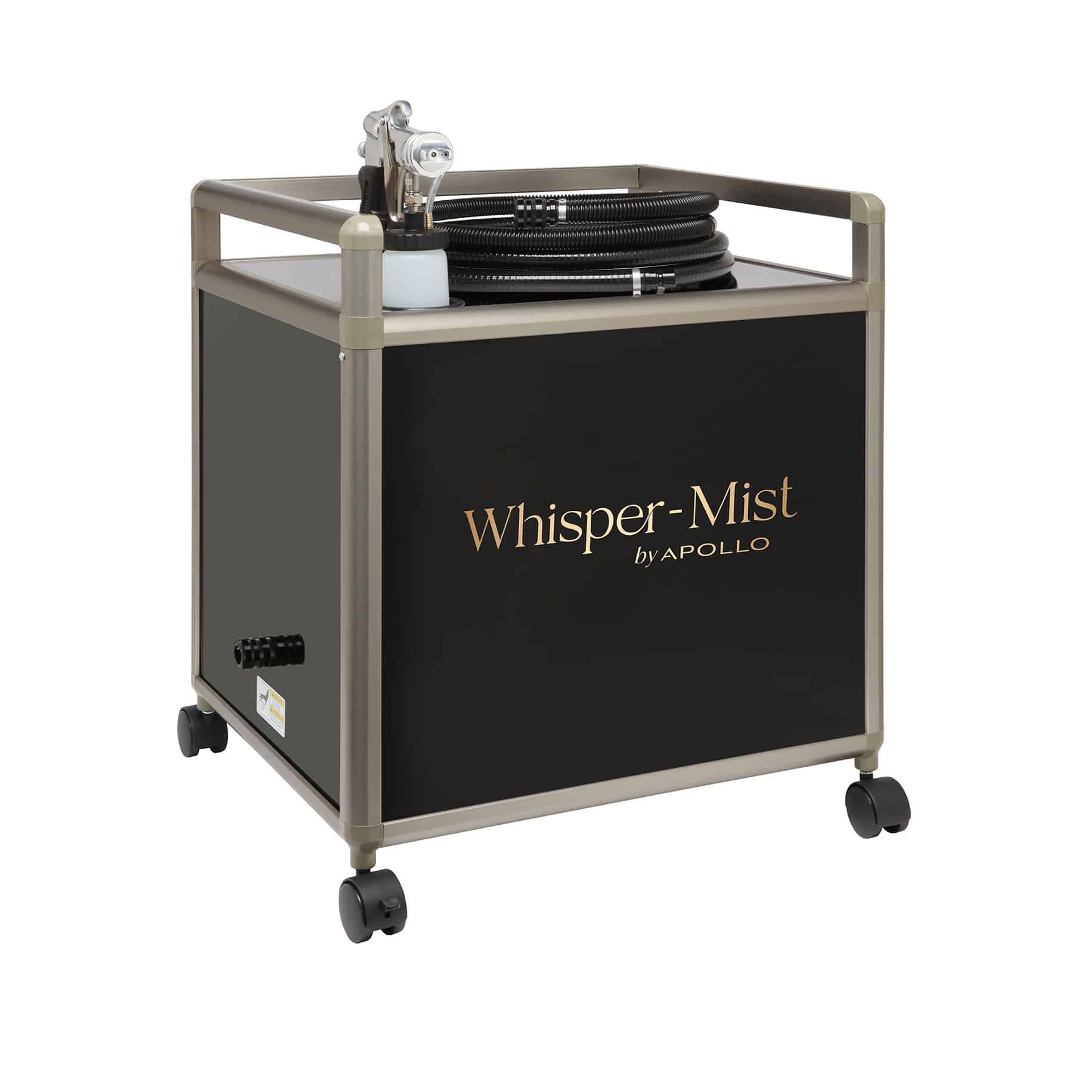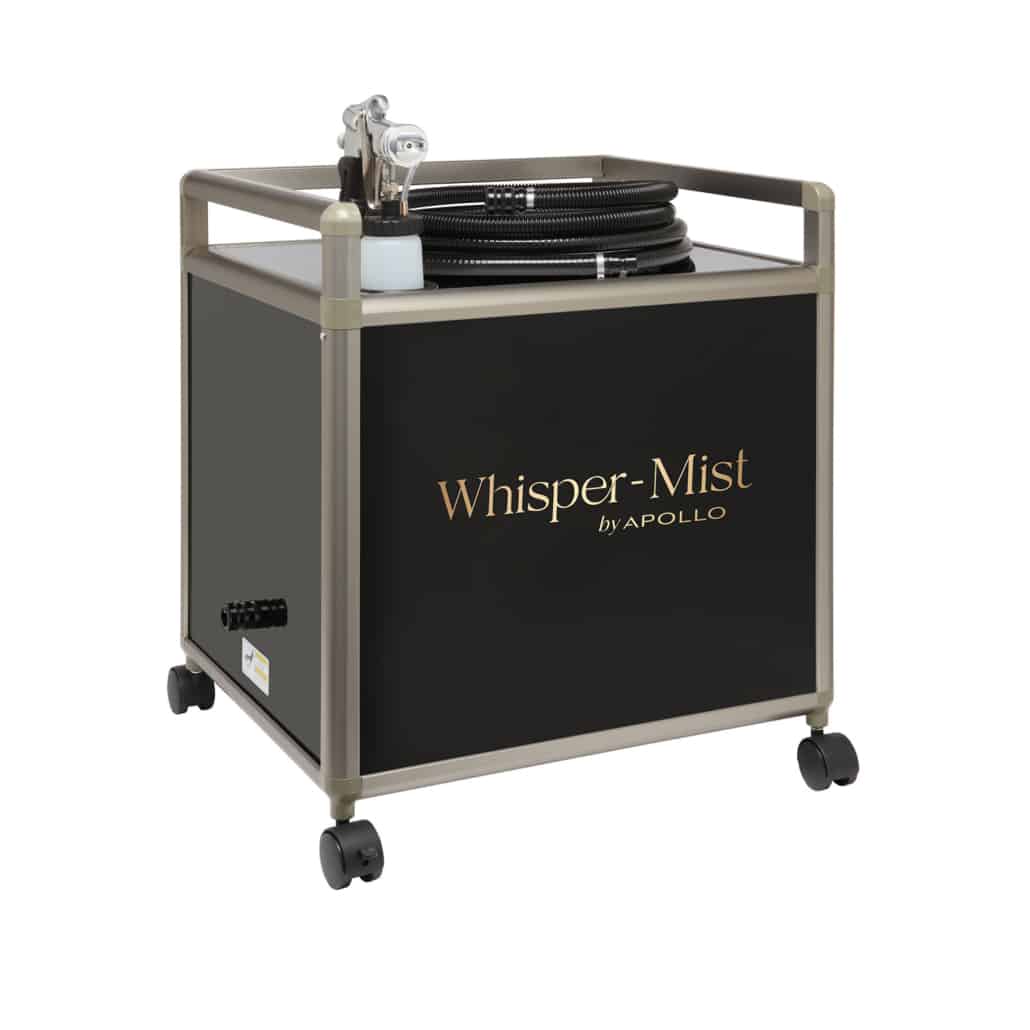 Whisper Mist Spray Tan Machine
Apollo Whisper Mist spray tan machine for sale  is ideal for a volume salon or spa setting. The spray tan machine system is designed to accommodate 50 or more clients per day and is one of the quietest sunless tanning systems on the market. This advanced professional system features a sound-proof case, rolling wheels for mobility, and a luxurious look, available in two color options (black or white).
Whisper mist airbrush tanning machine
The Whisper-Mist® operates at 62 decibels making it quieter than a conversation and much quieter than the average food blender (90 dba) or hair dryer (85 dba).  An integrated spray tan gun docking station safely holds and stores your mist applicator when not in use. Additionally, there is plenty of storage space on top of the tanning center case for solution containers or extra technician supplies. The Whisper-Mist®  is also great for spray rooms where space is limited!  This is the largest volume airbrush tanning machine offered and works great for high volume spray tan businesses.
Whisper-Mist® Spray Tan System Includes:
T5020 Mist Airbrush Tanning System Applicator

8oz (250cc) bottom fed composite cup for multiple tanning sessions
No "O" rings for easy cleanup
Stainless steel fluid parts for easy maintenance and longer life
Exclusive nozzle design for maximum atomization and minimal overspray
3 adjustable fan patterns (spot contouring, vertical and horizontal) for optimum coverage
Ultra-Cool™ handle grip for operator comfort

14' Ultra -Flex™ Hose

Smaller diameter for reduced operator fatigue
Quick-connect alloy hose ends

2-Year Limited Warranty on all apollo spray tan machines
Spray tan machines for sale
Here at Spraytan.com we have the best selection of  spray tan machine offerings on the planet.  If you are looking for the best gun for your spray tan solution and airbrush tanning solution, our selection and prices cannot be beat! Find low cost mobile airbrush tanning machines as well as high end salon quality spray tan machines for sale that can handle large volume load.  Our spray tan machine selection will provide you options from as low as $300 all the way up to $1600.00 for top of the line airbrush tan machines.  Some options include the Apollo Mighty mist, Apollo Mini Mist and the Apollo Whisper Mist spray tanning machine.